Meet the Shoreham Smile Studio Team
Our team is here to ensure you have a relaxing and comfortable dental experience
Rajan Sethi (Principal Dentist)
B.D.S (Lond), MFDS RCPS (Glas),CertImplant (Warwick)
GDC No. 101116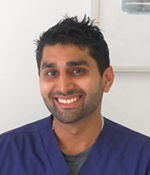 I graduated from Guys, Kings and St Thomas's Dental Hospital in 2005, after which I completed my vocational training in Brighton. I was fortunate enough to become a Senior House Officer in Oral Maxillofacial Surgery and subsequently Restorative Dentistry in Cardiff. During these years in the Hospital Service I completed my post graduate examinations and became a Member of the Royal College of Surgeons and Physicians.
I am a Vocational Trainer with the Kent, Surrey and Sussex Deanery and I am responsible for training newly qualified dentists.
I am the proud owner of Shoreham Smile Studio, Shoreham Dental Centre, Quality Dental Care Worthing and Quality Dental Care Fulham.
Over the last 10 years, I have done numerous post graduate courses. I am a provider of Invisalign Orthodontics, Fast Braces, Six Months Smile & The Inman Aligner. I have completed a course in advanced cosmetic & aesthetic dentistry and became a provider of sedation too.
At present I am also doing my masters in Implant Dentistry. As part of this training, I work at Harley Street.
I thoroughly enjoy my dentistry and my interests are in cosmetic dentistry, adult orthodontics, dental implants and the treatment of nervous patients.
Dimitrios Soultos (Associate - Dentist)
D.D.S (Greece) , MSc Impl Den (Warwick)
GDC No. 84902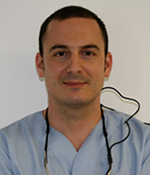 Dimitris was born in Athens in 1978 and qualified from Aristotle University of Thessaloniki in 2003. He worked in a maxillofacial dental practice for one year and then worked as a dentist in the Greek Air Force.
In 2005 he moved to Brighton and worked as an Associate dentist at Findon Dental Care. In 2008 he joined Quality Dental Care and in 2015 he started working in Smile Studio in Shoreham.
Dimitris has and continues to participate in professional development in order to keep his advanced dental skills and knowledge both current and at the highest possible standards. In 2008 he gained a postgraduate certificate (PGCert) in Restorative Dentistry at the Eastman Dental Institute of the University College of London (UCL).
The following year, he started a four year course and in 2013 he was awarded with a Master's Degree (MSc) in Implant Dentistry from the Medical School of the University of Warwick. Furthermore, in 2009 he travelled to Sao Paulo, Brazil where he attended an intensive practical course in Implant Surgery that was coordinated by Prof. Alexander Salvoni. Dimitris is an ITI (International Team for Implantology) Member, and he tries to keep himself updated with all the latest knowledge in implant dentistry attending congresses nationally and internationally.
Dimitris provides a Minor Oral Surgery service to the Surrey and Sussex Area Team, NHS England, for other dental practices in the area.
In addition, he holds an Enhanced Dental Practitioner position within the Surrey and Sussex Area Team, NHS England, accepting referrals from other dental practices to treat patients needing complex restorative treatment.
Dimitris is also an approved Vocational Dental Practitioner (VDP) Trainer from KSS Deanery. His duty is to teach, supervise and mentor newly qualified dentists during their first year of clinical practice. For this reason, he has completed numerous courses in adult learning/education.
Dimitris always gives the very best he can to every patient, and treatments are carried out in a very relaxed, caring and professional manner.
Nikoletta Kafantari
DDS (Greece) MSc Endodontics (Eastman)
GDC: 180602
Nikoletta Kafantari was selected in the MSc programme of Endodontics at the Eastman Dental Institute University London in 2010, where she passed with distinction.
Nikoletta has gained clinical experience in the past in Private practices both in Greece and in UK and has participated in research programmes regarding new advances in Endodontics in Universities in both countries. Her specific interest has been the identification of the factors associated with weakening of teeth as a result of endodontic treatment.
Presently, Nikoletta is based in Shoreham-by-sea and is working as an Endodontist in private practices in Shoreham-by-sea, Worthing and East Grinstead.
Nikoletta has gained the required experience to analyse endodontic problems, discuss available options and select the appropriate treatment for each patient. She can systematically plan the management of an endodontic problem and has the clinical and surgical skills to execute it with a high degree of competence.
In her spare time she enjoys cycling and playing badminton with her husband.
Rob Hemingway (Associate - Orthodontic Specialist)
B.D.S (Lond), FDS RCS (Eng), MDentSci (Lpool), MOrth RCS (Edin)
GDC No. 59674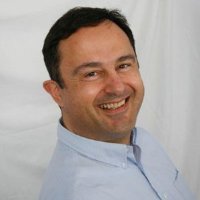 We are proud to be able to offer the exceptional services provided by Rob for a wide range of Orthodontic Treatments.
Rob is an Orthodontic Specialist who is able to take on extremely complex orthodontic cases.
You can be seen by Rob directly or on a referral basis.
Dr Graham Heap
Anaesthetist
GMC: 1736360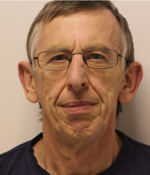 Nafiseh Ghasemi
Dental Hygienist / Therapist, BSc in Oral Health Science (UK)
GDC: 71214
Craig Herriott
Business & Operations Manager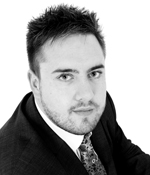 Hi, I'm Craig I am Manager of Operations for the business at Shoreham Oral Care Ltd, I have been working here for almost 3 years now. I originally studied computer science & IT Network Security, I worked within a new team nationwide to lunch a new IT Consumer service in 2006, moving onto a Team Management leading team of field engineers for 2 years, the success of the regional role out of the core repair service drove the need for improved structure and in 209 I became a Regional Implementation Trainer, between myself and Implementation team we developed and deployed new services on a national scale training new and existing Technicians.
Looking for a new challenge I was approached by Dr Javad to head the expansion and growth of the business and to strategically introduce new and improved technologies within the business on top of this I deal with the business finances, public and social media, employment & customer relations.
Rosie Griffiths
Practice Manager & DCP
GDC: 205467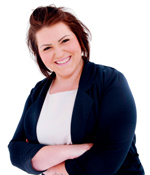 Hi, I'm Rosie, I have been working for Shoreham Dental Centre since 2006. During this time I studied to complete my NVQ L3 Dental Nursing & VRQ L3 Dental Nursing City & Guilds in 2008 becoming a fully qualified DCP in Nursing. In 2007 I gained my Society for the Advancement of Anaesthesia in Dentistry "SAAD" otherwise known as Conscious Sedation.
In 2007 I moved with Dr Javad to his new Private and Cosmetic Clinic, the Shoreham Smile Studio. In 2010 I took over as Practice Manager of Shoreham Dental Centre and Shoreham Smile Studio, during this time I completed an NVQ L2 in Customer Services.
I now work alongside Craig dealing with the Staffing, Accounts and Clinical Aspects. Although I no longer nurse full time I still Nurse for the Smile Studio when Implants or Sedation is taking place.
Penelope Plumb
Dental Care Professional (Dental Nurse)
GDC: 115184
Hello I am Penny,
I have been involved in dentistry for 23 years and qualified as a dental surgery assistant in 1992. I enjoy my career and have gained experience in many different aspects of dentistry. The care and well-being of my patients is my top priority.
I have assisted in traditional and cosmetic dentistry. I have nine years experience in IV sedation, seven years in dental implants from simple to complex cases, and 20 years in minor oral surgery. I have also completed a course in sign language.
I joined Quality Dental Care in Worthing in 2007, Since Quailty Dental Care aquired in January 2015 I now also work at Shoreham Smile Studio mainly as an Implant Nurse however I enjoy all aspects of NHS and Private dentistry. I regularly attend training courses to keep up to date with all the latest advancements.
Paula Clarke
Trainee Dental Nurse
Joe Southgate
Receptionist & Accounts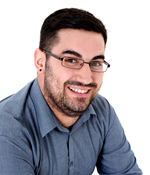 Ellen Welsh
Receptionist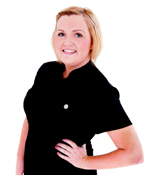 Get in Touch
Fill out the form below and we will get back to you as soon as possible